Features & Benefits Of Our Columbarium Memorial Models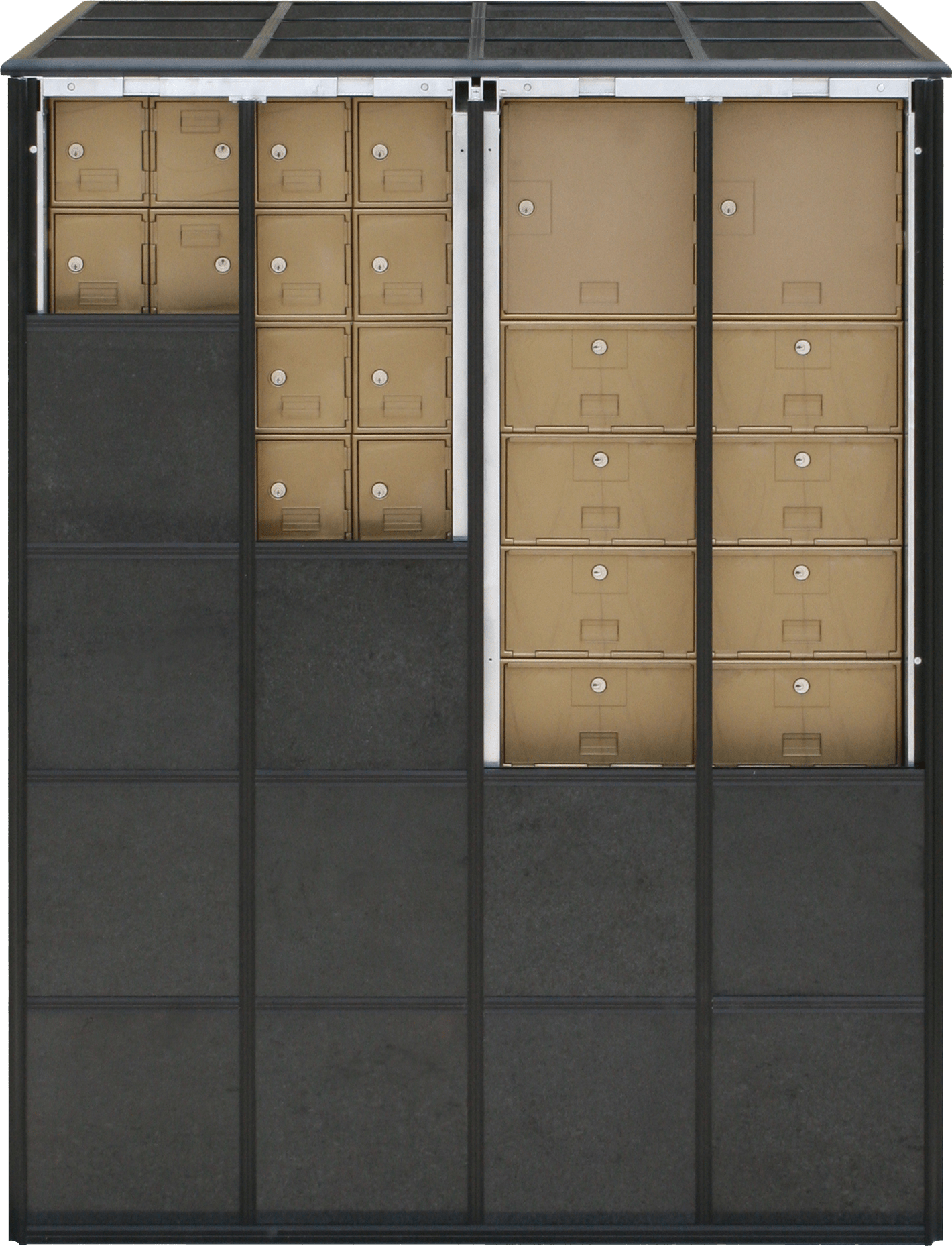 The Memorial
The Memorial Columbarium is an economic alternative to larger, heavier columbarium memorials on the market. The lightweight unit is ideal for cemeteries, memorial gardens, even church foyers and courtyards. Use the columbarium to offer clientele with limited means a respectful resting place for themselves or loved ones. Our columbaria are available in multiple packages and designs that allow the possibility of future expansion.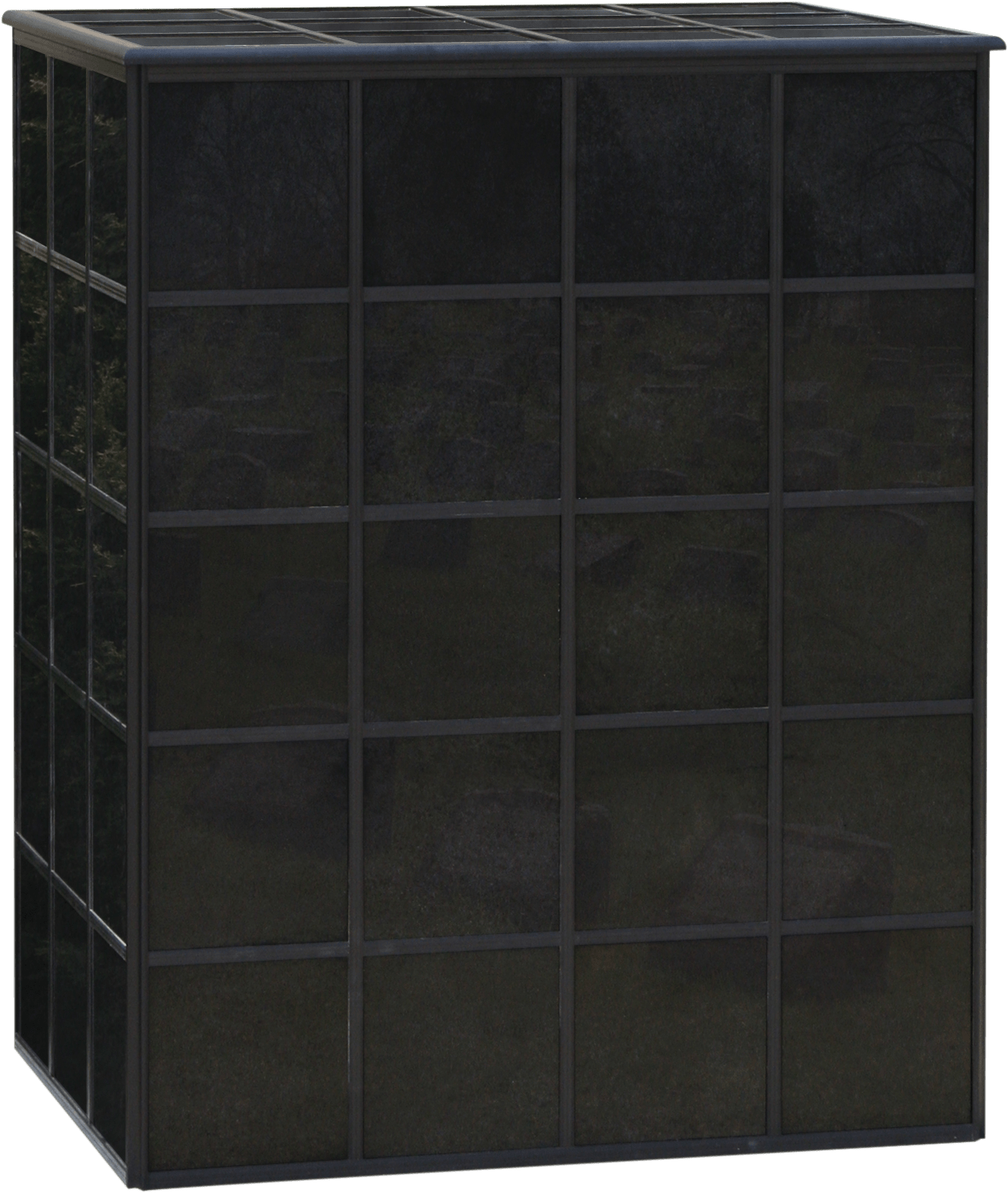 Use the Columbarium to offer clientele with limited means a respectful resting place for themselves or loved ones. Our columbaria are available in multiple packages and designs that allow the possibility of future expansion.
Key Elements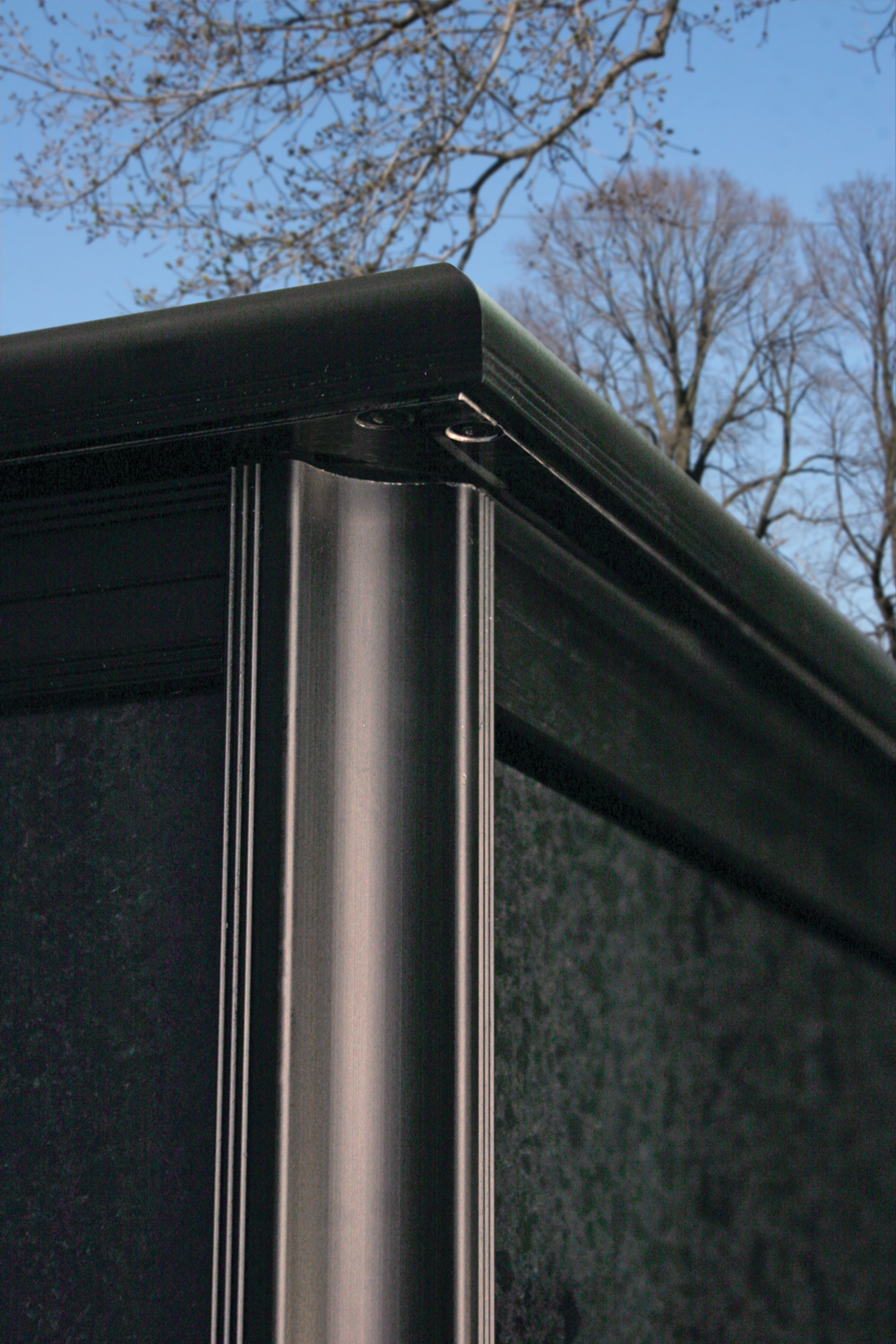 The columbarium can include niches in various sizes to accommodate your requirements. Choose a configuration with larger compartments to allow loved ones to place mementos with cinerary urns, or choose smaller compartments to offer an economic interment option. Each niche door includes a nameplate and a secure lock with keys that are given to family members as keepsakes. All niches are surrounded with beautiful granite tiles that will compliment any décor.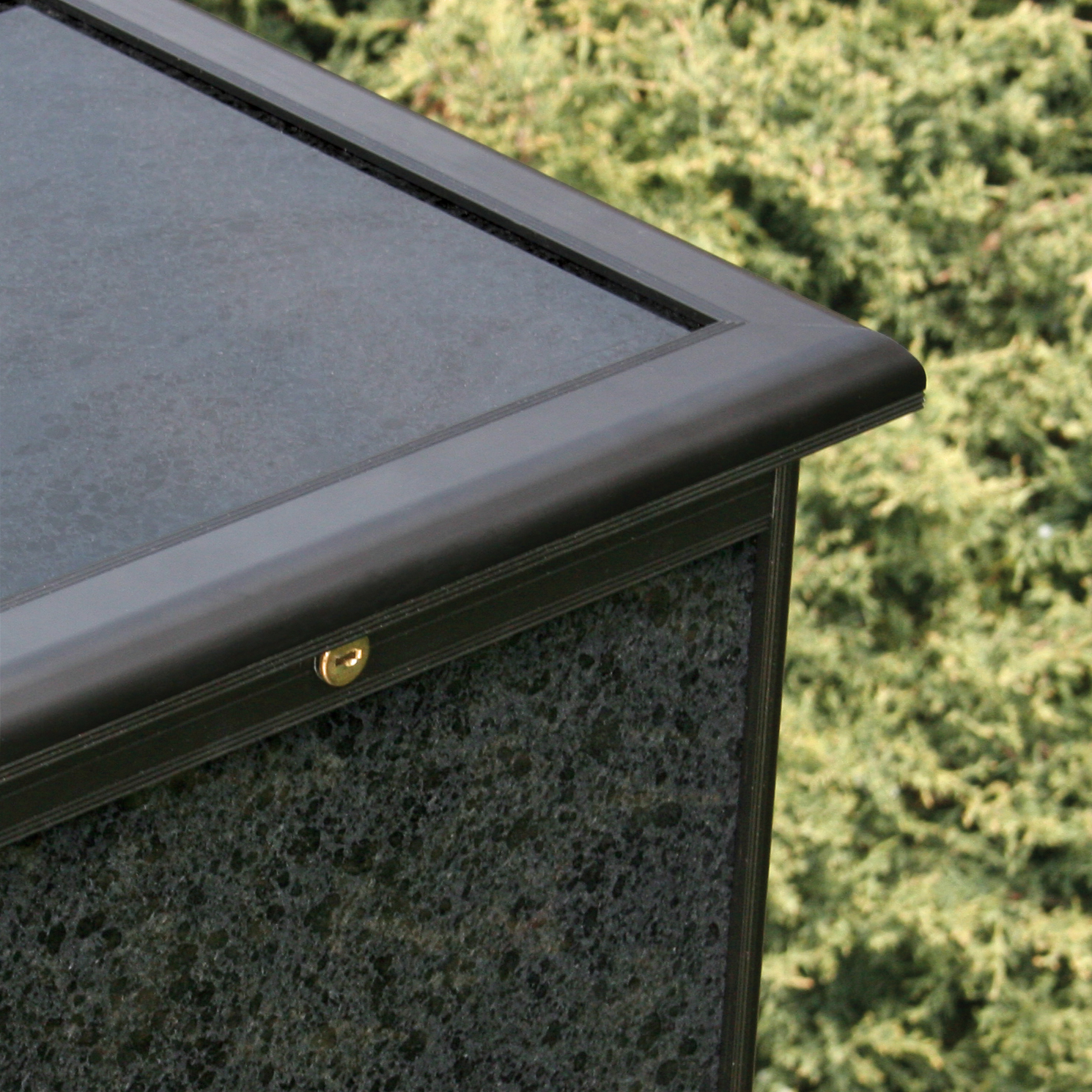 Once interment takes place, engrave the granite tile with names, images, clip art or any other engraving. This can be done at your local engraver. While it is more economical to have a use a local engraver, we can also engrave the tiles at an additional cost.
The Memorial Columbarium is a free standing unit that installs easily. No need to worry about expensive shipping costs and installation expenses requiring a crane. The lightweight modules are trucked in and transported using hand trucks and bolted together. Simply anchor the unit to a concrete slab to install.
Maintenance and Support
Our high quality columbaria are manufactured with superior materials and craftsmanship.
Our columbaria are built entirely from natural stone and structural grade aluminum.
Each columbarium is made to last for decades and is virtually maintenance-free.
Savings from our maintenance-free structures will allow spending on other projects you may need in the future.
Our support team will ensure that you are assisted with any issues, if they should ever arise.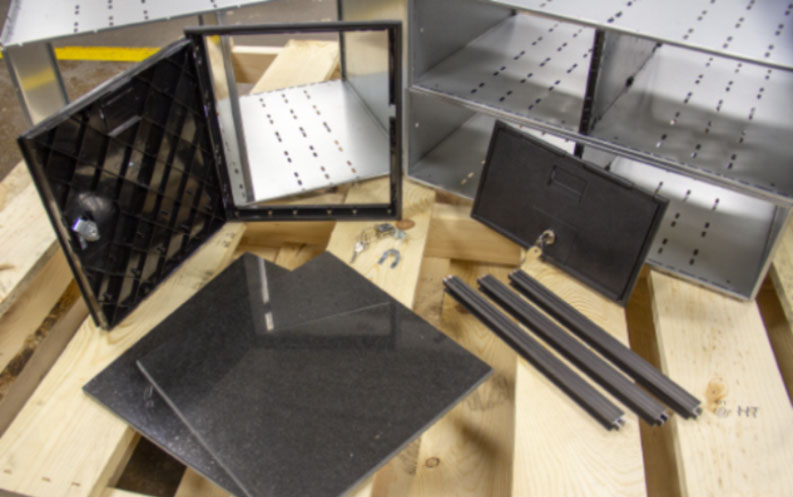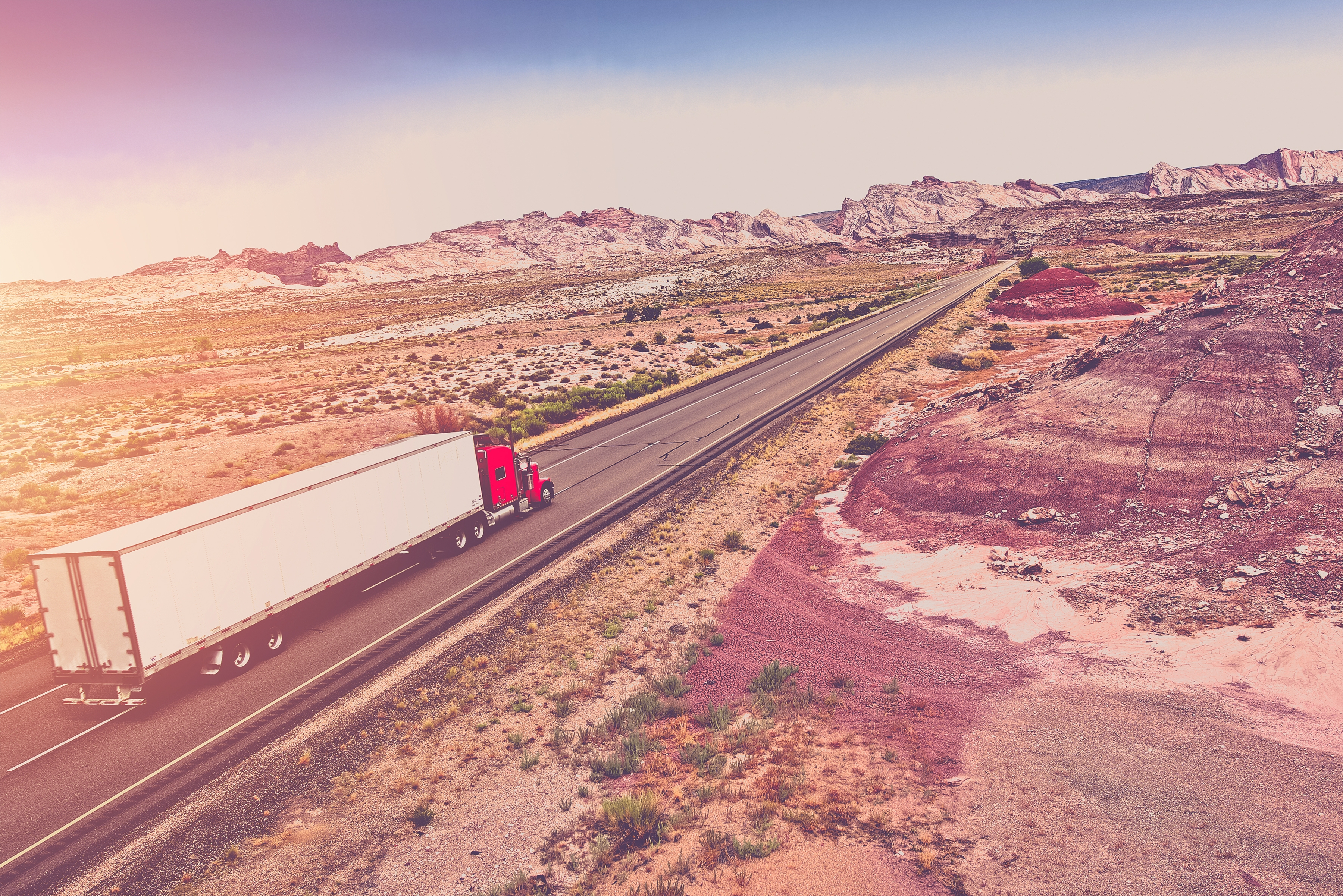 Delivery and Professional Installation
We will handle each project with the highest quality of care during the entire manufacturing and delivery process. Our columbaria are entirely pre-assembled and can be moved into place with a pallet jack. There is no need for a crane or professional installation. The unit is heavy when the 12x12 granite tiles are in place but if needed, it is possible to move by hand if the tiles are removed. Without the tiles it is dramatically lighter and is possible to be moved with simple hand trucks and movers. Simply anchor the unit to a concrete slab outside or directly to the floor for indoor installations.
Care
The planning of each individual columbarium project is unique to each customer and will vary from client to client. From our many years of experience, we have highly qualified staff to assist you with each phase of development and implementation. We will continue to support our customers long after the columbarium becomes functional. We offer many resources for clients and have a customer service staff that is ready to answer any questions you may have.
Due to our advanced engineering and design, our prices are competitive and our deliveries are on time, without having to compromise on quality. The unit is virtually maintenance free and requires no monthly or yearly upkeep. The only concern is vandalism when it is placed outdoors. The exterior natural granite tile is polished for decades of a high glossed, elegant appearance. If needed, replacement 12x12 tiles can be purchased at any local home improvement store. It is also possible to purchase replacement tiles by calling us. To date, we have never replaced tiles except for shipping damage by a careless truck driver.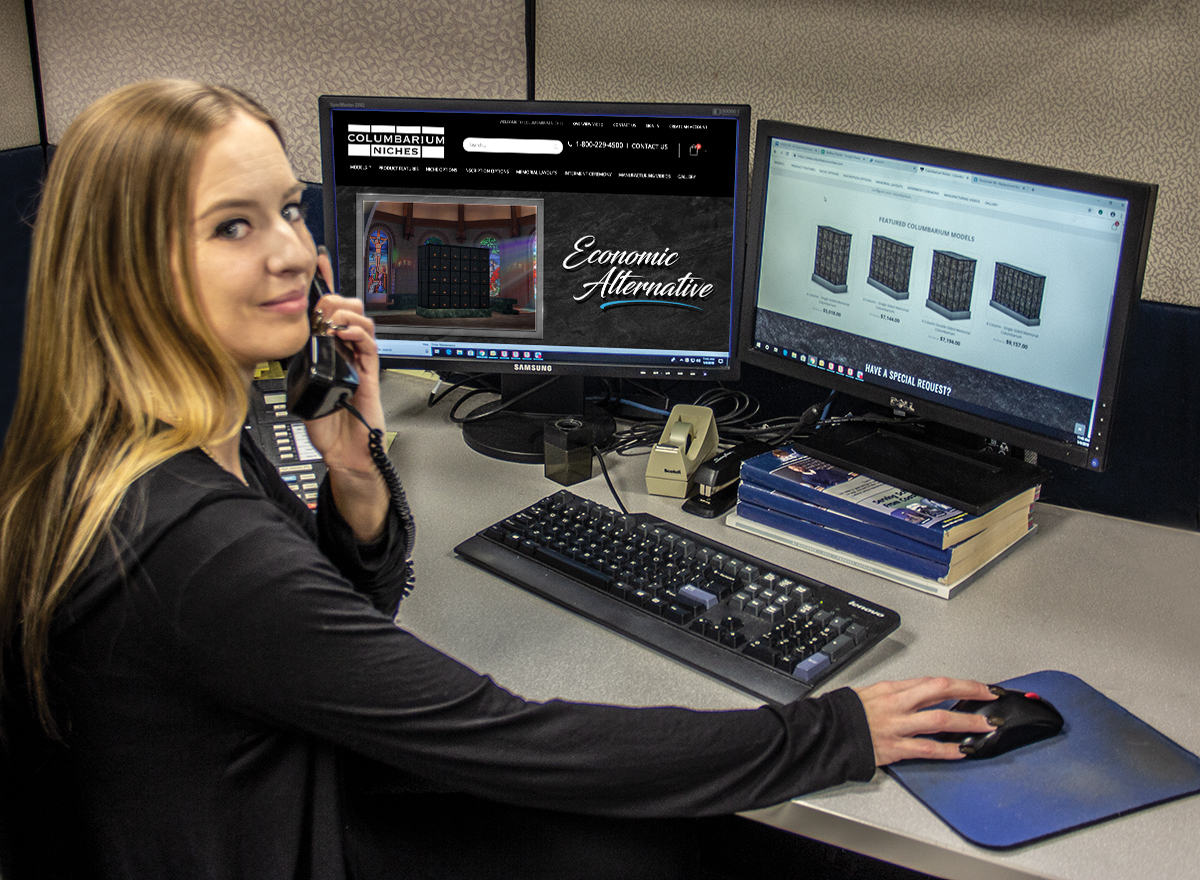 Advantages of Cremation and Columbaria
1. Cost Efficient: More economical than a standard ground burial. No casket is required and the preparation costs are usually lower. Each customer gets the highest possible quality at an incredible price.

2. Eco-Friendly: There are fewer embalming chemicals in the cremation process and less ground space is used.

3. Efficient Land Use and Space: Columbaria use much less land. You can have 96 cremation urns in the same plot as two burial plots. Choose from our single or double sided options in order to maximize the available space. Expansion over decades is only possible with current space-efficiency

4. Family Niches for Generations: Interring remains from the cremation in a family niche will provide a permanent resting place where family members and loved ones can remember and visit the deceased. It is possible to mark both the interior and exterior of the granite tile of our niches in order to provide each family with a sense of comfort. Our columbaria are engineered to withstand the test of time.

5. Simple Process: Fewer decisions need to be made by loved ones and there are no concerns about the weather. Perform ceremonies any time of the year without worrying about unfavorable conditions.
6. Concealed Locking Hardware System: he locking system is carefully manufactured to create a sealed environment for the interior niche compartments.

7. Provides a Service to Your Members: Columbaria can contribute to an inviting landscape with a peaceful setting that creates a powerful impact on anyone visiting the area.

8. Encourages Member Engagement: Most members look for ways they can contribute. Whether it's during the planning process or yearly memorial activities, members will feel more comfortable when they can be engaged.

9. Attracts New Members: Our columbaria feature attractive features and high visibility, creating a peaceful environment for loved ones of the deceased as well as other visitors.

10. Develop a Sense Of Community: A final resting place will allow loved ones to frequently visit the memorials. Memorial gardens can create a quiet area and create a place for contemplation.

11. Creates Another Source of Income and Establishes Revenue:Columbaria can create a return on investment, making it an attractive option for landowners or institutions.